Custom Hot Tub Gazebo Toronto
Live Your Best Outdoor Life
Gazebos come in a vast array of different shapes, sizes and colours, so they be adapted and used for plethora of different applications in your backyard living and entertainment space.
This homeowner in Toronto wanted to install a hot tub in their backyard that they could enjoy year round without having to worry about snow, rain or exposure to the sun. Hot Tubs are fun and relaxing but sometimes they need shade and privacy to be fully appreciated during all times of the year.
After our free consultation our specialist custom gazebo team had everything they needed to know to create for them to build the perfect beautiful shelter for their outdoor hot tub area. Our contractors only ever use the finest and quality of tools and materials for all of our projects, big or small. This gazebo project was completed on time and within budget and we were able to make another Toronto homeowner happy and get the very most out of their backyard.
Our goal is to help you create your dream backyard even if you don't know where to begin. Adding this beautiful, functional, and easy-to-maintain addition to your property will increase the value of your home. Our team is just a phone call away.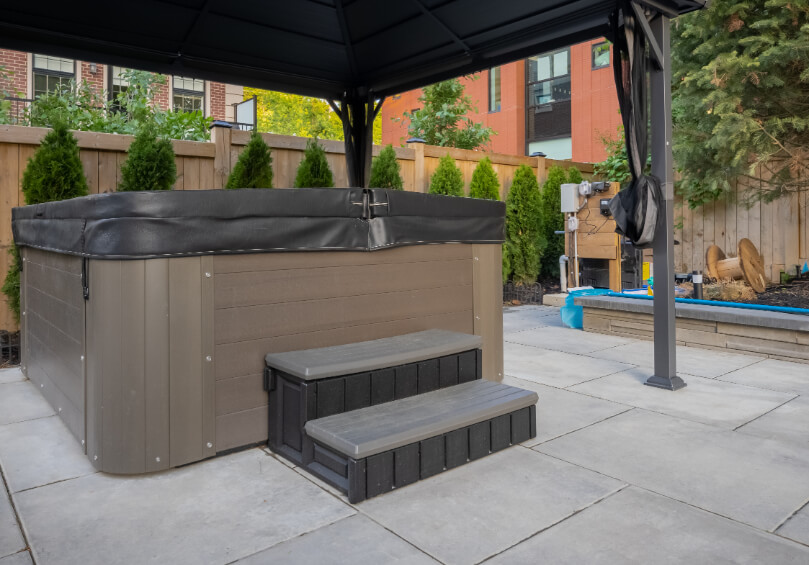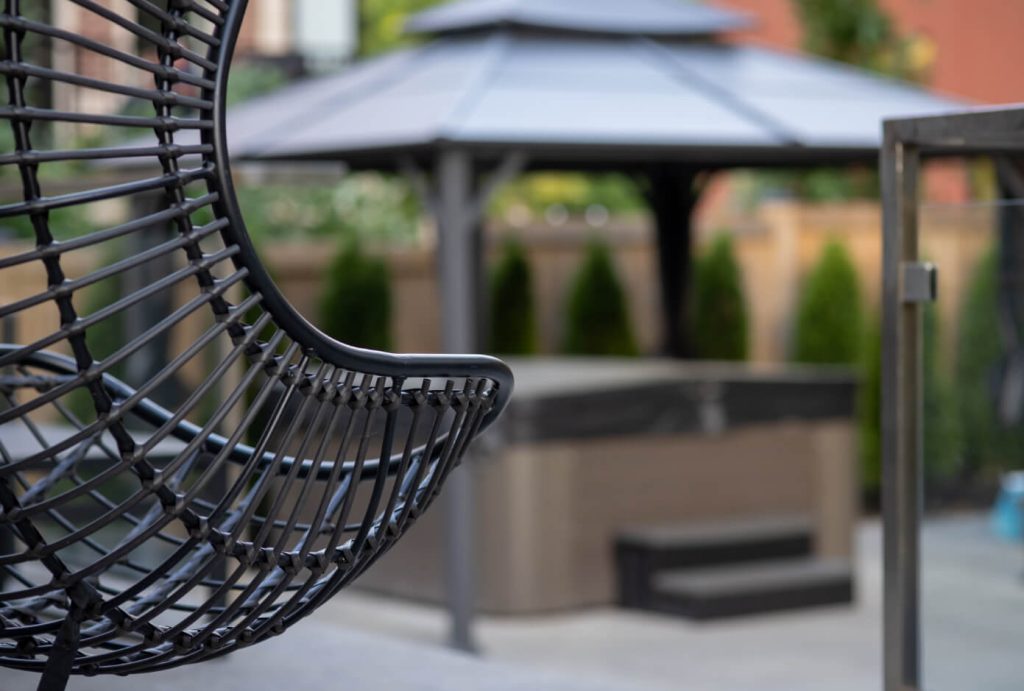 Is A Custom Gazebo Right For My Toronto Home?
Gazebos provide a sheltered space where you can enjoy the outdoors without worrying about bad weather or rain. As an additional living space for people to gather and have fun, gazebos can be used both for relaxation and entertainment. Your backyard will also look beautiful and inviting with a gazebo, making it a great place to entertain friends, family, and neighbors. You will have an aesthetically pleasing focal point on your property for many years to come. The installation and maintenance of gazebos are relatively simple.