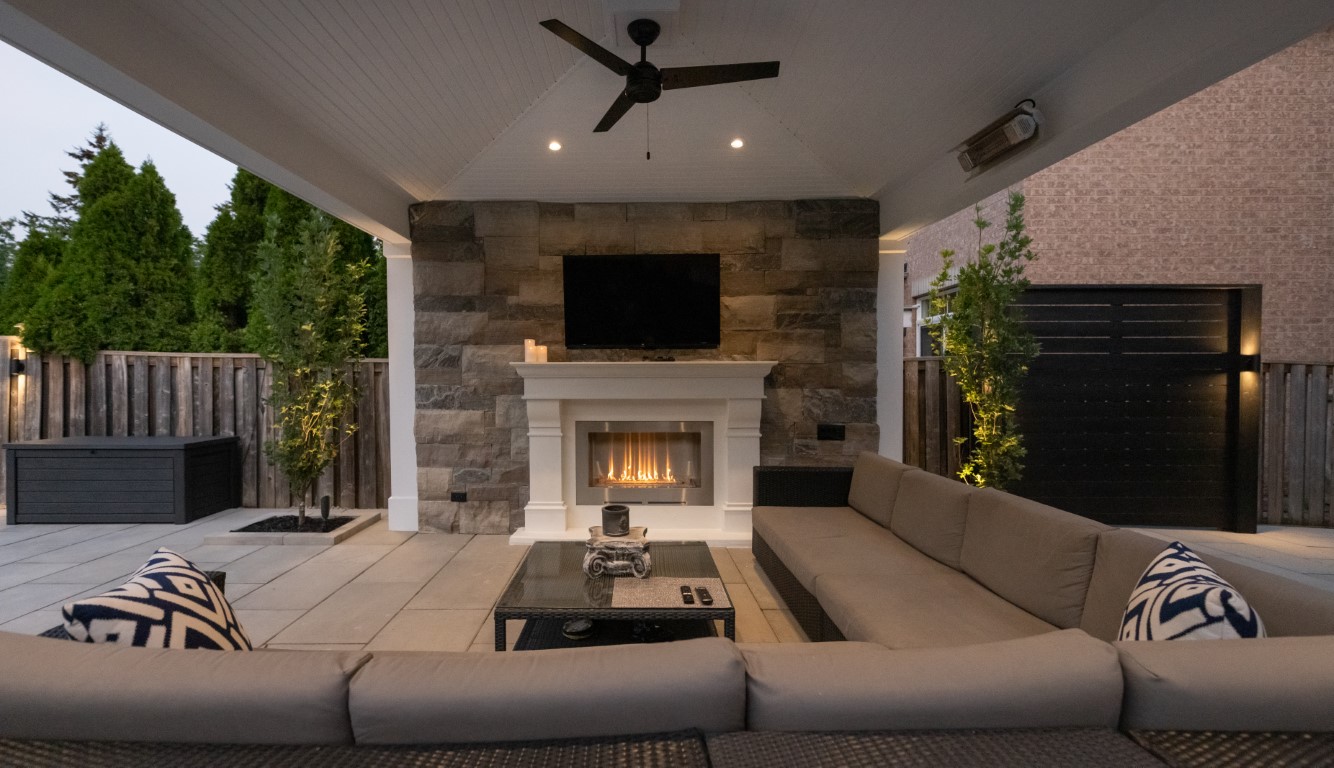 Beautiful Gazebo Design Toronto
Bring Your Backyard Design to Life
When most people think of gazebos, they imagine an old and dilapidated outdoor wooden structure. But innovations, new material and design, gazebos are now much more. They can create outdoor living spaces like kitchens and lounges, shield you from exposure to the elements and insects and also add endless design, style and customization capabilities.
This Toronto customer had a dream vision of a beautiful, custom backyard entertainment area and longue that was conveniently sheltered by a beautiful, grand gazebo with lighting, a fan and a heater. Not only did the customer want to get the most out of their summers they wanted to extend their patio season and enjoy even more time outdoors.
Our free consultation gave our design team a lot to work with and they quickly got to work generating a 3 Dimensional model of the proposed beautiful new outdoor space. The customer was ecstatic with our design and promptly signed off so that our team of specialist gazebo and backyard contractors could get to work. Our team walked the client through our process and every step was always well communicated. Within weeks, our team was complete with construction and installation of their custom gazebo and their new gorgeous and custom outdoor space and entertainment area.
If you have a vision for your dream backyard but don't know where to start, we want to help. Increase your yard appeal and the value of your home with this beautiful, functional, and easy-to-maintain addition to your property. We are just a phone call away at AHS.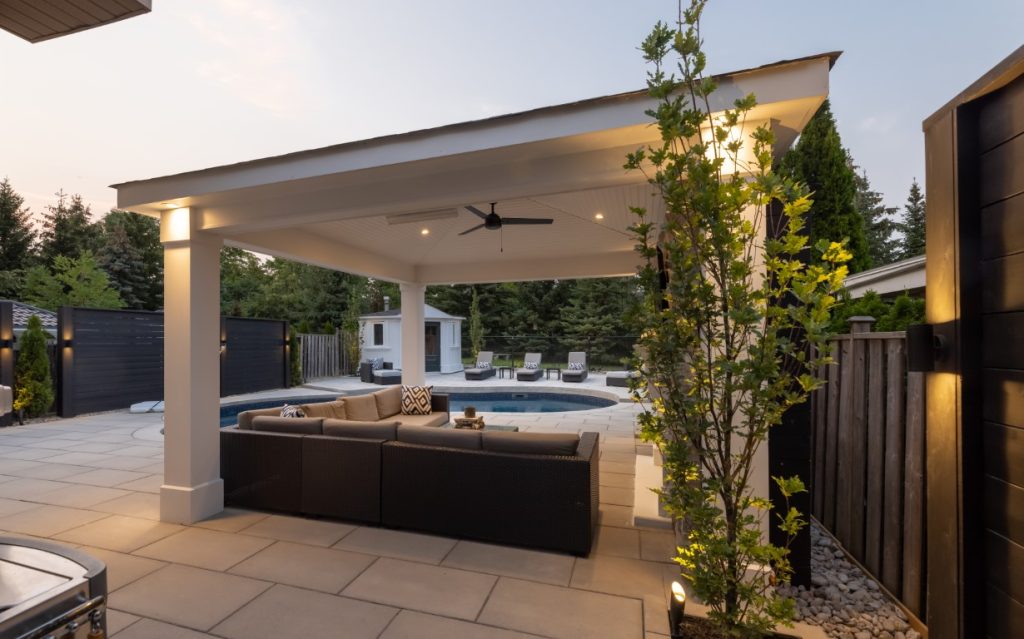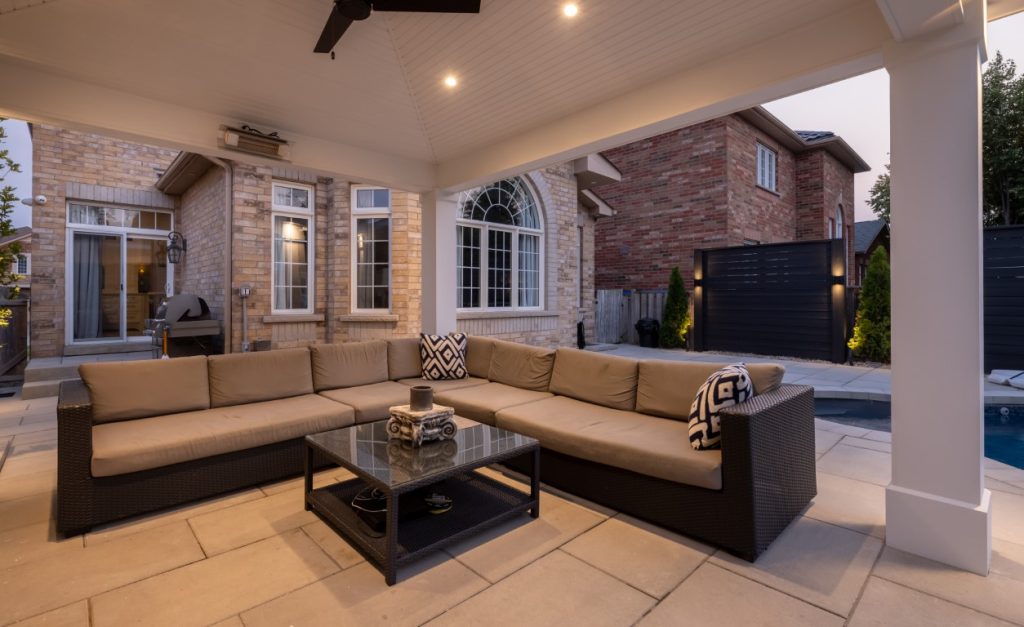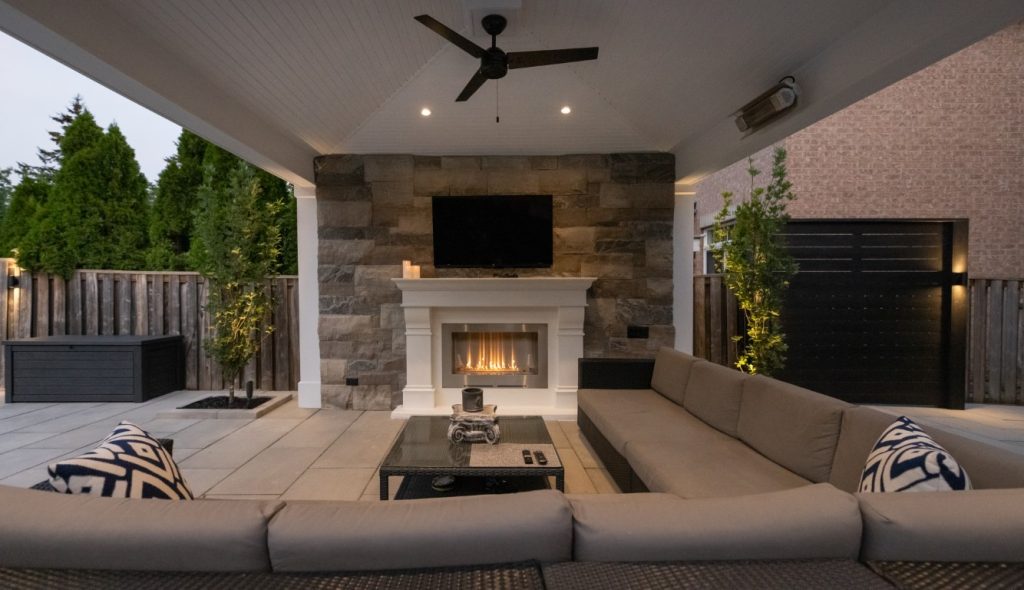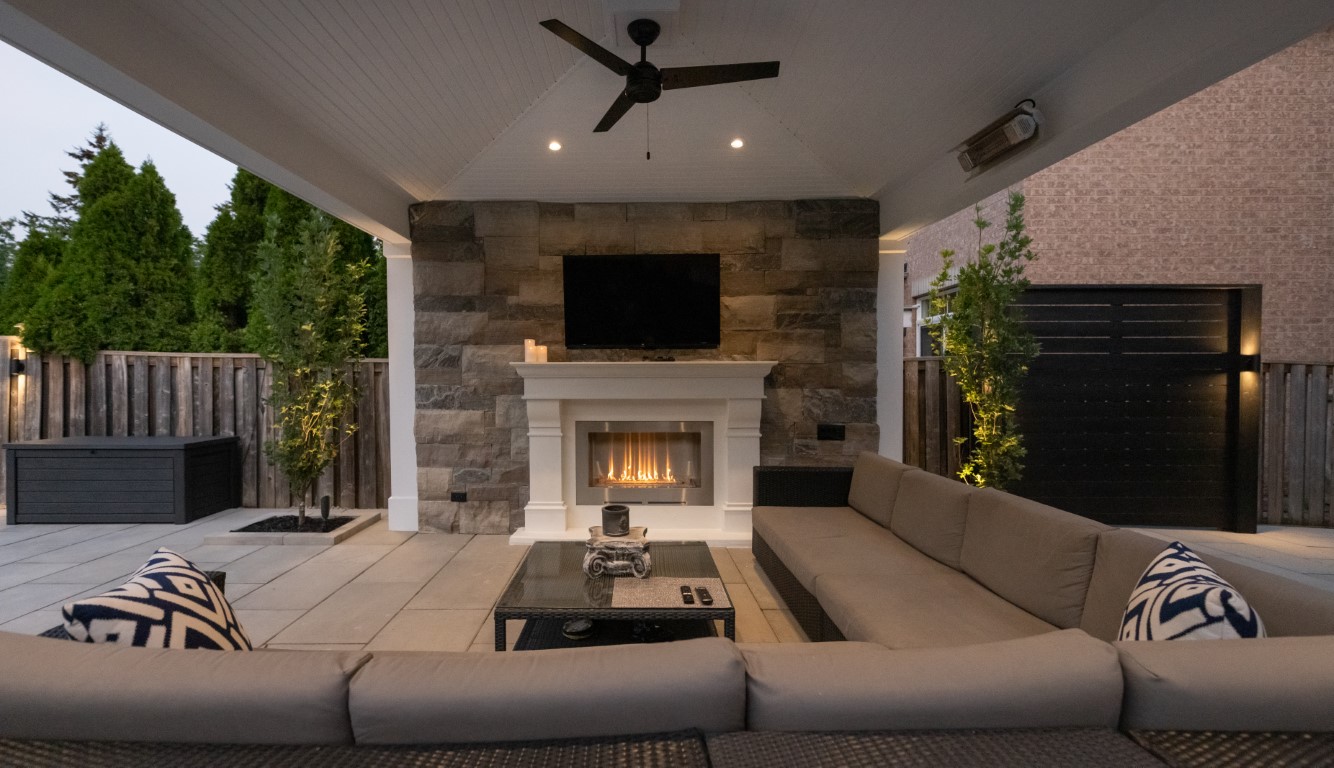 Is A Custom Gazebo Right For My Toronto Backyard?
Gazebos are a great addition to any property as they provide a sheltered space to enjoy the outdoors without having to worry about rain or bad weather. Gazebos can be used for both relaxation and entertaining, providing an extra living area for people to gather together and have fun. Gazebos also add beauty and character to your backyard, creating an inviting area for friends, family, and neighbors. They create an aesthetically pleasing focal point on your property that will last for many years. Additionally, gazebos are relatively easy to install and require minimal ongoing maintenance.